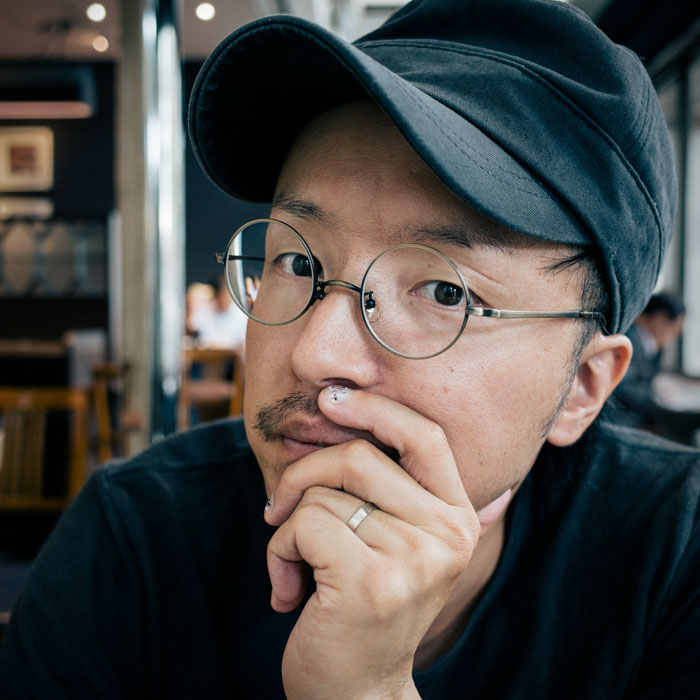 Ichio Usui was born in Yamagata and raised in Hyogo, Japan in 1983. He graduated Japan Institute of Photography and Film and then received the Encouragement Award. He also has a primary certification of photo master.
He spent his active childhood in a place surrounded by nature. He had liked writing and drawing a picture since he was a little, so he had traveled around to draw pictures for two years. Then he had worked as a sales and system engineer at System Integrator. While he changed the job and started working as a manager at a IT company, he started taking photographs. After that, he attended a special photograph school and learned about photograph in earnest while working. After he got working experiences more than ten years, his first photograph won the grand prize in a contest. That became the start of his career as a photographer. He has been traveling to Asian countries with his wife and taking photographs to broaden the range of his knowledge and activities from 2017. Now he has been believing in the power of photo and doing creations of photographs. He mainly presents his works abroad.
He has a lot of experiences that he won a prize in international contests such as IPA, MIFA, TIFA, and PX3.
2019 KYOTOGRAPHIE
 └ Paris Gallery First Floor Award : "運命共同体 (Communities bound together by a common destiny)"
 └ KG+SELECT 12 Artists
2018 IPA (International Photography Award)
 └ 3rd Place : Nature Flowers (Professional) "a layer"
2018 Px3 (Prix de la Photographie, Paris)
 └ Honorable Mention : Nature Other (Professional) "a layer"
2018 FAPA (Fine Art Photography Awards)
 └ 2nd Place : Nature "a layer"
2017 TIFA (Tokyo International Foto Awards)
 └ Gold : Nature Flowers (Professional) "a layer", Nature Landscapes (Professional) "Molding thing"
 └ Silver : Architecture Bridges (Professional) "Pearl Bridge"
2017 IPA (International Photography Award)
 └ 1st Place : Architecture Bridges "Pearl Bridge", Architecture Others "Floating", Nature Other "a layer"
 └ 2nd Place : Fine Art Other "a layer"
2017 Px3 (Prix de la Photographie, Paris)
 └ Silver : Nature Landscape "Molding thing", Fine Art Landscape "Molding thing"
 └ Bronze : Nature Seasons "Lights"
2017 MIFA (Moscow International Foto Awards)
 └ 3rd Place : Architecture Industrial "Floating"
2016 ONAEBA Vol.19
 └ Reviewer Award (Selected by Haruhisa Yamaguchi) : "共生 -Tomoiki-"
2016 TIFA (Tokyo International Foto Awards)
 └ Gold : Nature Seasons "Lights"
・・・and more
Selected Group Exhibitions & Art Fair
2019 KG+ IN TOKYO (Art-U room, Tokyo)
2019 fotofever (Carrousel du Louvre, Paris)
2019 Wonder Foto Day (Songshan Cultural and Creative Park, Taiwan)
2018 Ashiya Photographic Exhibition (Hyogo Prefectural Museum of Art, Kobe)
2018 TIFA Winners Exhibition (ICA Space, Tokyo)
2018 Px3 Winners Exhibition (Espace Beaurepaire, Paris)
2018 MIFA Exhibition Minsk (Artel Gallery Minsk, Belarus)
2017 Yume no saki Project (72Gallery, Tokyo)
2017 Japan Institute of Photography and Film Selection Exhibition (Fujifilm photo salon, Osaka)
2017 Japan Institute of Photography and Film Selection Exhibition (Nikon salon, Osaka)
・・・and more
2019 "Communities bound together by a common destiny" (BERGONZO FIRST FLOOR, Paris)
2019 "Communities bound together by a common destiny" (KYOTOGRAPHIE KG+SELECT, Kyoto)
2015 "The Miracles…" (Biennale Kobe 2015 Wide Gallery&Studio, Kobe)
2020 "運命共同体 – Communities bound together by a common destiny -" (AVGI, New York)
2018 IPA Book 2018
2018 El Pais Semanal
2017 IPA Book 2017
2017 PX3 Book 2017
2016 PhatPhoto Vol.97